Project Convergence is partnering with Verizon, Medivis and Microsoft to deliver Veterans VA's first advanced, 5G-enabled, clinical care system at the VA Palo Alto Health Care System.


In 2015 the cost of fatal and non-fatal falls in the US was approximately $50 billion— and since falls disproportionally impact older adults and has cost upwards of $50 billion, making it a vital issue for VA to address
Smart White Cane for the Blind
Safe and independent navigation is one of the biggest challenges for those who are blind or visually impaired. The traditional 'white cane' for the blind has not significantly changed since its inception – until now.

COVID Operational Readiness
During the onset of the COVID-19 pandemic, front-line clinical teams in many parts of the world were overwhelmed, overworked, and understaffed.

In collaboration with Google DeepMind and Google Health, VA is studying the clinical applications of machine-learning
XPRIZE Alliance to Combat COVID-19
In partnership with the XPRIZE Foundation, we are uniting leading VA innovators with partners from around the world to develop new ways of combatting COVID-19.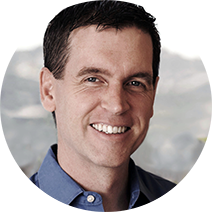 Dr. Thomas Osborne
Director for NCCHI

"This is a critically important time in medical history. The work we do at VA has the potential for broad positive impact that will not only dramatically benefit our Veterans, but also the world. As a result, we have both the opportunity and responsibility to be leaders in health care innovation."