VHA Office of Healthcare Innovation and Learning Team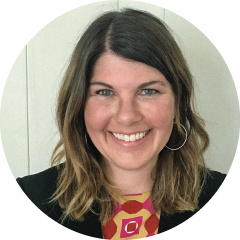 Beth Ripley, MD, PhD
Deputy Director / Acting Director, Office of Healthcare Innovation and Learning
Beth Ripley, MD, PhD, serves as the Acting Director for OHIL where she oversees strategic operations to advance innovation efforts across VHA. She is a leader in the expansion of 3D printing technology capabilities and applications across VHA and serves as the Enterprise Lead for the VHA 3D Printing Network Initiative, Director for VA Ventures, and Chair for the VHA 3D Printing Advisory Committee. Dr. Ripley collaborates with talented and diverse staff throughout the VA system, experts across federal agencies, and industry partners to improve the delivery of personalized healthcare solutions for Veterans through 3D printing solutions. Dr. Ripley is a staff radiologist at the Seattle Division of the VA Puget Sound Health Care System and an Assistant Professor of Radiology at the University of Washington School of Medicine. She received her bachelor's degree in Art History from Stanford University and her MD and PhD in Neurosciences from University of California, San Diego School of Medicine. She completed radiology residency training and a cardiovascular imaging fellowship at Brigham and Women's Hospital, Harvard Medical School, and a body imaging fellowship at the University of Washington.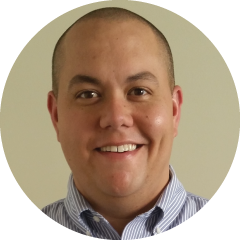 Kristopher "Kit" Teague
Executive Director, Innovation Ecosystem (IE)
As Executive Director for VHA Innovation Ecosystem (IE) in the Office of Healthcare Innovation and Learning, Mr. Teague is responsible for both strategy and operations for VHA IE in order to advance care delivery and service through mission-driven innovation that changes and saves Veteran lives. VHA IEs four portfolios—VHA Innovators Network, Diffusion of Excellence, Care & Transformational Initiatives, and National Centers for Innovation to Impac—are tasked with identifying and scaling innovations and best practices by empowering frontline employees and leveraging external partners as force multipliers to build VA's culture and capacity for transformational health care innovation. Prior to this role, he served as the Deputy Director for VHA IE. Mr. Teague has over 20 years of experience in health care between his time in the private sector and VA. 17 years of this experience has been with VA, with nine of those years incubating, evaluating, and scaling clinical and administrative innovation across VHA. He started his VA career in 2003 as an Auditor for the VA Office of Inspector General in Washington, DC. Since then, he has sought to diversify his experience by holding positions at both the regional and local levels of VHA. He served as a Contracting Officer for the VISN 21 Network Contracting Office and Chief of Personnel Security for the VA Palo Alto Health Care System prior to rejoining the VA Central Office with VHA IE. With VHA IE, he has served in a leadership capacity for the past four years and personally managed over 21 different innovation projects, including software prototypes for various clinical specialties, production pilots of emerging technologies, regional rollouts of innovative clinical treatments, multi-site equipment activations, and complex clinical data mapping and informatics. Mr. Teague earned a bachelo's degree in History/Political Science at Arkansas Tech University and Federal Acquisition Certification for Program and Project Managers through VA Acquisition Academy. He was nominated for the VHA Robert L. Jesse Award for Excellence in Innovation in 2020.
Eric Bruns, MBA
Executive Director, Simulation Learning, Evaluation, Assessment, and Research Network (SimLEARN)
Eric B. Bruns is a retired career Army officer with over 25 years of valiant service to the nation where he served as an Air Defense officer responsible for the implementation of warfare simulations programs. He retired as a Lieutenant Colonel after serving in Kitzingen, Germany, Guantanamo Bay Cuba and exercises in Japan, receiving a Legion of Merit. Eric graduated from the United States Military Academy at West Point in 1988 with a BS in Engineering and completed an MBA from Mays Business School at Texas A&M University that he uses to continue a career in service to others.

Eric served as the Associate Director for the Events Division of the VHA Employee Education System (EES) in the Crystal City Facility where he addressed education needs for VHA clients. As the Associate director, he implemented the policies, procedures and systems required for maintaining and enhancing the overall organizational mission, develops and documents standards to measure quality and effectiveness of programs.

Eric is currently the Executive Director of the Simulation Learning Evaluation, Assessment and Research Network (SimLEARN) where he develops strategy for using simulation based clinical education products to drive the innovation of healthcare, making the VA a high reliability organization.