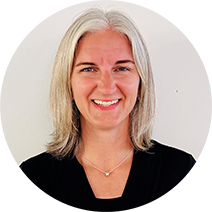 Anne Lord Bailey, PharmD, BCPS
Director, Clinical Technology Innovation

Anne Lord Bailey, PharmD, BCPS, is the Director of Clinical Tech Innovation for the VHA Innovation Ecosystem (IE) and Co-Lead for VHA IE's Extended Reality (XR) Network. She is also a Board-Certified Pharmacotherapy Specialist. After completing her residency at the Charles George VA Medical Center in Asheville, NC, Dr. Bailey spent two years focused on treating and curing Veterans with Hepatitis C. During that time, Dr. Bailey's passion for healthcare innovation grew as she led a team of clinicians and piloted a Mobile Hepatitis C Clinic for rural Veterans. She continues to grow her knowledge and experience through coaching, collaborating, and networking in both direct patient care and healthcare innovation, particularly in the space of XR.
Amanda Purnell
Director, Data & Analytics Innovation

Amanda Purnell is the Director of Data and Analytics Innovation with the VHA Innovation Ecosystem. She has lead dozens of small scale and large scale innovation initiatives witha primary focus of increasing meaningful use of information to increase access to care, improve equitable outcomes, and improve quality of life. Prior to that time, she was the Senior Innovation Fellow working on a project to democratize data and the Innovation Specialist at the VA St Louis Health Care System. She has also held leadership roles in implementing programs for prevention, integrative and complimentary care, and health behavior change at VA. She has extensive experience and training in facilitation and advancing learning in adults. Dr. Purnell has a PhD in Counseling Psychology from The Ohio State University.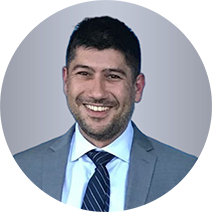 Arash Harzand
Chief Medical Advisor, Digital Health

Arash Harzand is the Director of Digital Cardiology at Atlanta VA Medical Center and an Assistant Professor of Medicine at Emory where he focuses on integrating Veteran-facing technologies – including video-to-home, wearable devices, and remote monitoring – into new-care pathways for heart and vascular disease that are expanding Veteran access to cardiology services. As a Senior Innovation Fellow, Dr. Harzand is leading the development of an enterprise innovation strategy for digital health and the design of a Digital Health Platform with the goal of delivering high-value care using early-stage digital health solutions for Veterans and VA clinicians, staff and leadership.